SPACE AND POWER IN AN SUV!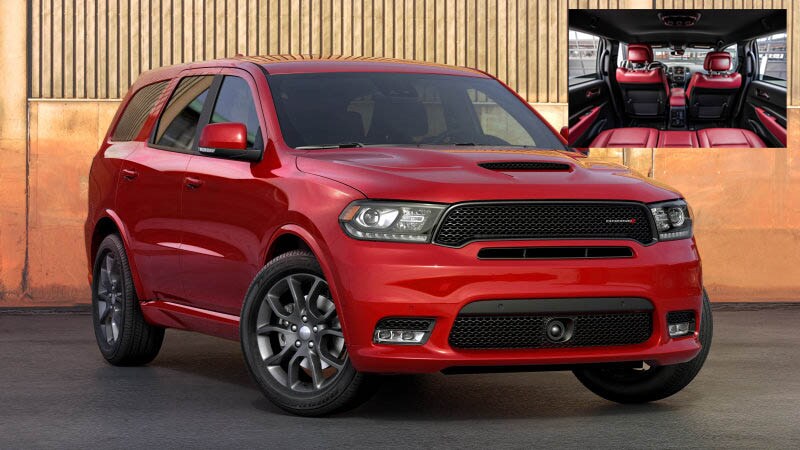 With seven seats and a V-6 engine as a standard option, the Dodge Durango is a great option for people who want space and power in their SUVs.
What Does a Dodge Durango Have to Offer?
When it comes to your Dodge Durango, you're going to have quite a bit of power right off the bat, with a standard 3.6-liter V-6 with 293 hp (295 hp in models with dual exhausts) and 260 lb-ft of torque. You can also upgrade to two other engine options:
●        a 5.7-liter V-8 rated at 360 hp and 390 lb-ft of torque
●        a 6.4-liter V-8 with 475 hp and 470 lb-ft of torque
When it comes to SUVs, space is extremely important, whether you plan on putting the whole family in the car or packing for a trip. There are 17.2 cubic feet of space behind the third row of seats, 47.7 cubic feet behind the second row of seats, and 84.5 cubic feet behind the front seats.
Who Can Use a Dodge Durango?
In general, those who favor size and power but still want the utility of the crossover segment can't go wrong when it comes to the Dodge Durango. Consider upgrading to the V-8 if you want even more power while out on the road.
Want to try out a Dodge Durango for yourself? If you think it's a good match, you want to make sure that you work with a local dealership with friendly and helpful staff that will help you find the best car and financing set up for your needs. In Saugerties, NY, that means working with Sawyer Motors. We serve the greater Hudson and Albany area with a variety of different models, and along with offering plenty of used and new cars, we also help people after they buy with auto parts as well as auto repair and service. We want to make sure our customers can come to us with anything.
Visit your local Sawyer Motors dealership in Saugerties, NY, to check out our extensive inventory of the Dodge Durango, or give us a call at (845) 217-1118 today.
https://www.sawyermotorschryslerdodgejeep.com/