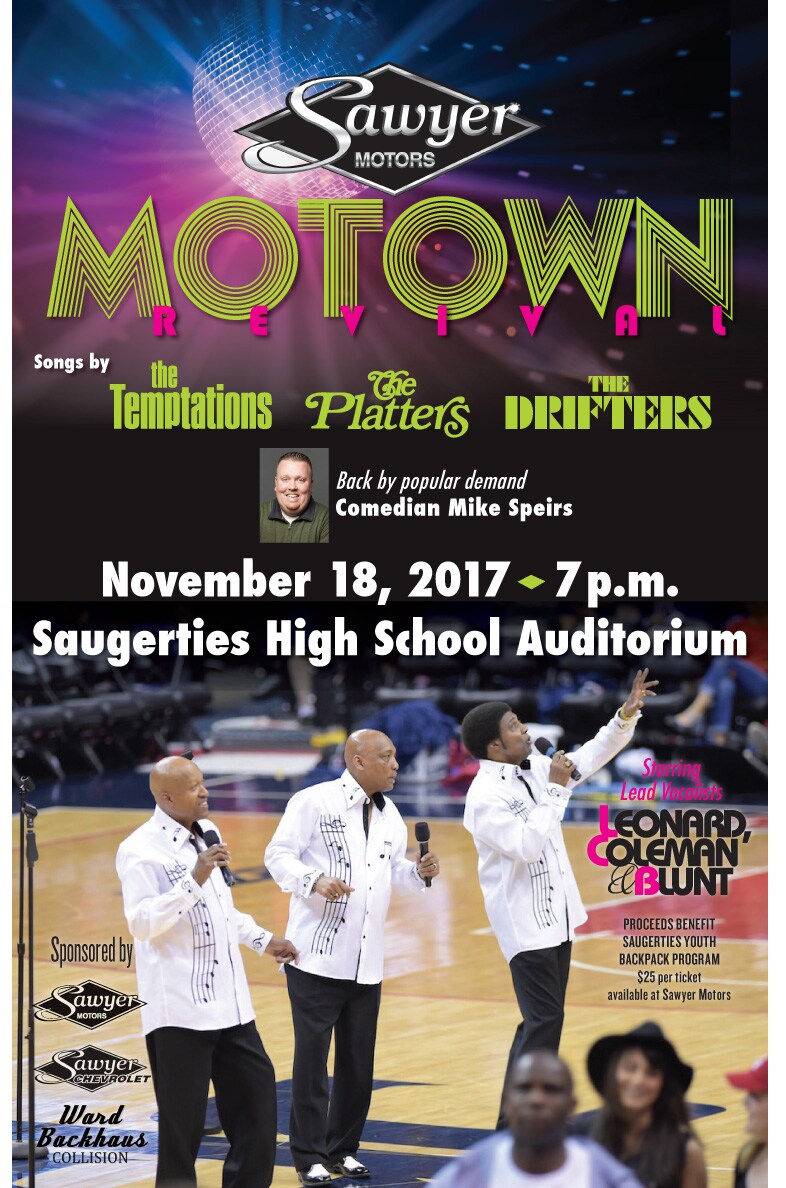 The Sawyer Automotive Foundation presents "Motown Revival" on Saturday, November 18th at the Saugerties High School Auditorium. Featuring the music of The Temptations, The Platters, and The Drifters starring lead vocalists from each group: Glen Leonard, Joe Coleman and Joe Blunt. And, back by popular demand, Mike Speirs will open the show with his kooky comedy.
Proceeds from this benefit the Saugerties Youth Backpack Program. This program provides a weekend supply of nutritious food for children, commonly from low-income families, to replace the school meals that children miss during their weekend or extended breaks from school. All food is non-perishable excluding fresh fruit when available. The program is run completely by wonderful student volunteers from the Saugerties High School Key Club, who help coordinate with local schools to sign children up, pack food bags weekly, and organize fundraising and donation drives that keep the program running. The program is not government funded, is non-denominational, and is funded entirely through the generous donations to the Saugerties High School Key Club, the staff and faculty of the Saugerties Central Schools, and the Saugerties Community.
Tickets are available at Sawyer Motors, as well as from designated ticket sellers.