PUT THE ADVENTURE BACK INTO DRIVING!!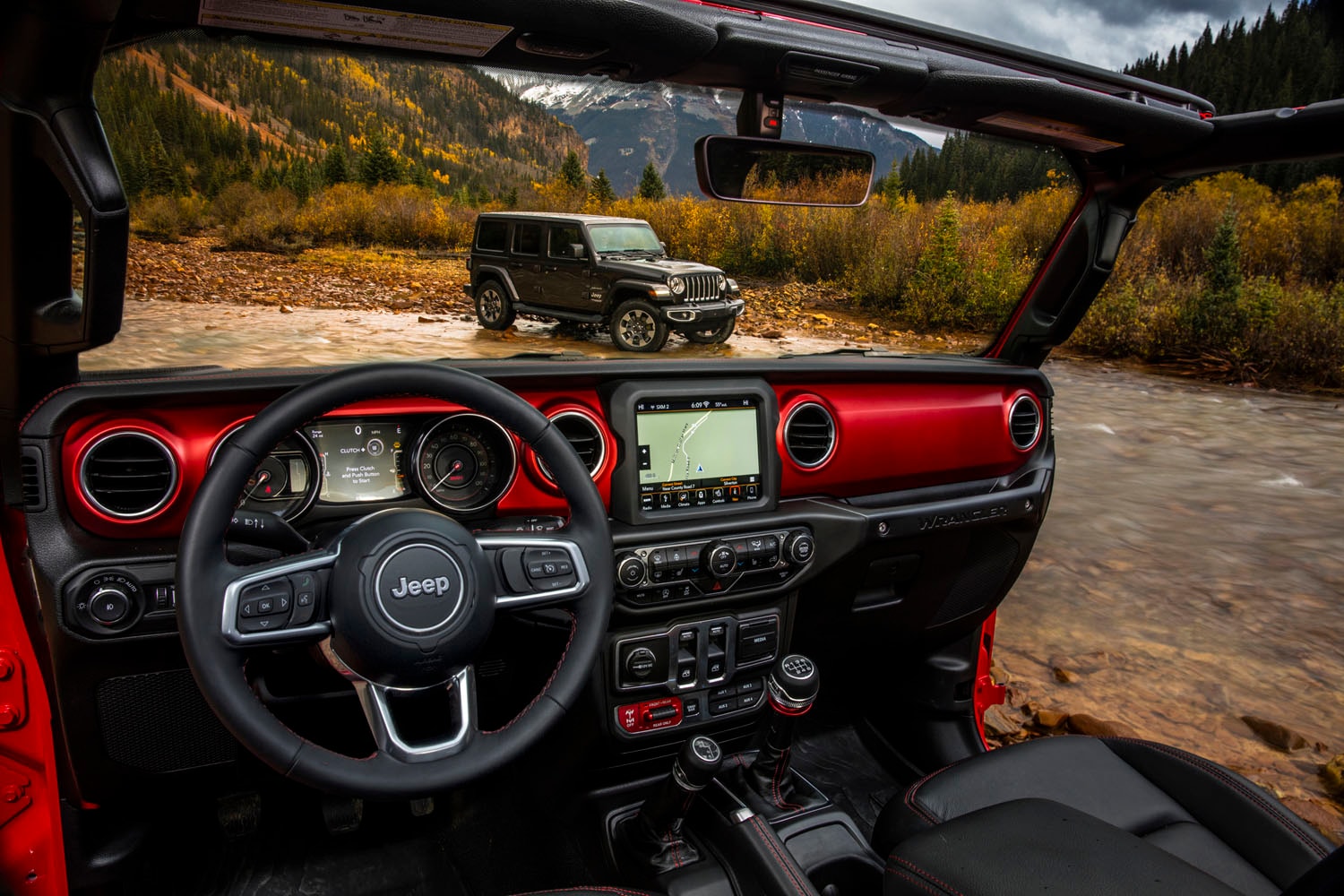 You probably weren't expecting much to change as far as the appearance of the Jeep Wrangler. After all, it's one of the most recognizable bodies in the world of driving.
Still, the 2018 version of this vehicle comes with an optional turbocharged engine, a new interior, and an upgraded infotainment system.
It arguably remains one of the most divisive vehicles in the world. Plenty of drivers love the unique way this vehicle handles itself, finding it to be superior to others in its class. 
New engine
You'll get the choice of a 285-horsepower 3.6-liter V6 and 260 pound-feet of torque, which can be twinned with a six-speed manual or five-speed automatic transmission and will get you from 0 to 60 miles per hour in 7.7 seconds. A combined 18 miles per gallon is not a bad fuel economy at all when you consider the vehicle's size. 
 Alternatively, the new two-liter turbocharged four-cylinder engines makes 268 horsepower and 295- pound-feet of torque.
Two doors or four
The main difference between the two-door and four-door Wrangler is that one the former only seats four people while the latter seats five. The four-door will give you more space for your cargo too - a full 31.7 cubic feet to be precise. Fold the back seats down and that can be increased to 72,4 cubic feet. The four door can tow up to 3,500 pounds.
Puts the adventure back into driving
The large community of Jeep enthusiasts that the main joy of owning such a vehicle can barely be put into words. The handling of this vehicle is designed to bring thrills and excitement on the off-road terrains - and it brings these emotions in abundance.
While they're not as comfortable as traditional vehicles, they're a lot more fun to drive, and these 2018 updates arguably make this the most enjoyable Jeep Wrangler of all time.
If you'd like to experience the 2018 Jeep Wrangler for yourself in Hudson, New York, you can do so by arranging a test-drive with a member of the team at
Sawyer Motors